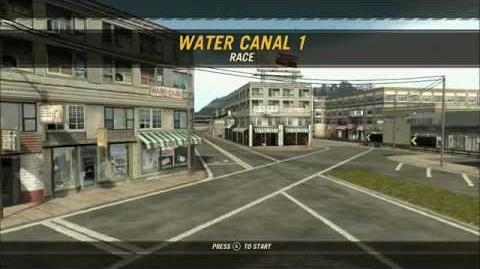 The Water Canal 1 is one part of the big
Location
:
Water Canal
in
FlatOut 2
and
FlatOut: Ultmate Carnage
. This track in the
Water Canal
.
Description
Edit
"Neighborhood of small apartments situated near the canals. Alternative routes take you over rooftops and through narrow tunnels."
FlatOut 2 era
Edit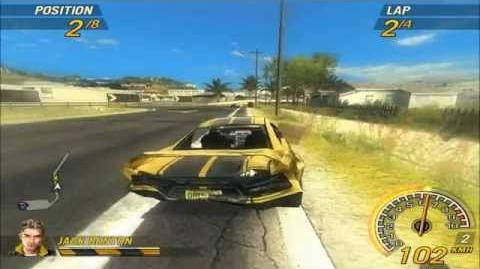 In
FlatOut 2
, this is the second track in the Canal series. It features a school with parked cars, a downtown area with buildings to smash through, and various other things that makes it one of the best tracks of the series.
FlatOut: Ultimate Carnage era
Edit
In
FlatOut: Ultimate Carnage
the track has been changed drastically, but is still the same layout as the
FlatOut 2
rendition. It was updated and revamped to max out the potential of the game engine.