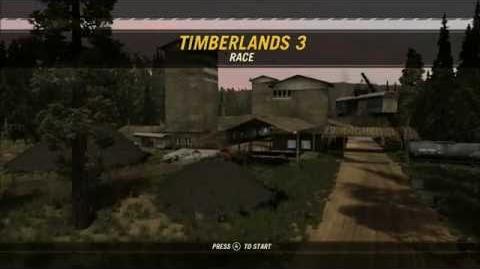 The Timberlands 3 is one part of the big
Location
:
Timberlands
in
FlatOut 2
and
FlatOut: Ultmate Carnage
.
This track in the Forest.
Description
Edit
Taking a detour through rush pine tree valleys, the route runs through a major logging area.
FlatOut 2 era
Edit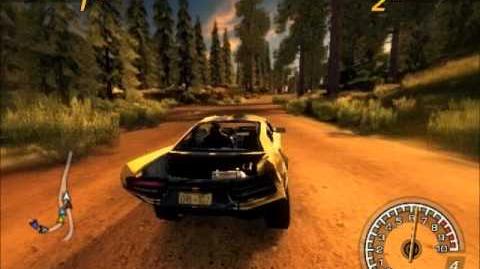 In
FlatOut 2
there aren't too much scenery objects. In the major area you need more concentrate to race here clean, without mistakes. But it makes this track better!
FlatOut: Ultimate Carnage era
Edit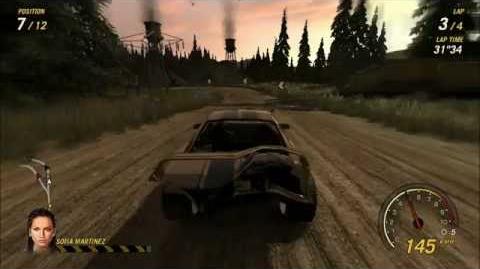 In FOUC the Timberlands 3 has been changed.
Now, you can race by day and sunset. This means that you can change the time of day and play with different map's lights.