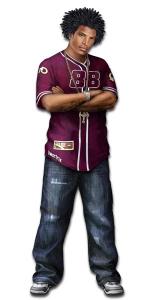 Ray Carter is a driver featuring in FlatOut 2 and FlatOut: Ultimate Carnage. Ray was born on August 8, 1979 in Jamaica, Kingston. He is Leo by the sign of the zodiac, and by the eastern horoscope, the Horse. He is a lover of reggae, vintage motorcycles and cars. He is 27 years old. Ray has curly black hair and brown eyes. He wears a maroon jersey with the number 88 on it (also present on his Malice and Ventura vehicles), as well as blue jeans and tennis shoes.
His original name was Ray Smith.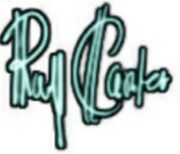 In-Game Description
[
]
Laid back driver with genuine racing talent, but sometimes seems indifferent about winning or losing. Skillful enough to win... if he feels like it.
Driving Style
[
]
Carter is one of the weakest drivers of the games. He's usually quite slow, which likely alludes to the fact that he's a "laid back driver", according to his in-game description. He also often seems to have trouble controlling his vehicles. However, he'll occasionally end up on top of the pack.
A very poor driver in Derby Class, Ray pretty much combines all the bad qualities of a driver. He is slow in the Malice, erratic, too aggressive for his own good, and wrecks often. A very poor derby contender, Ray's Malice is weak and he often gets stuck.
An average driver in Race Class, Ray is incredibly fast in the Ventura but is also very careless. He clearly has trouble controlling his car and wrecks quite often. A very poor derby contender, Ray often spins in circles.
An average driver in Street Class, Ray is slow off the line and in corners, but is fast and efficient. He can be aggressive and erratic. Be careful around him as his Scorpion is no slouch in a battle. A real threat in derbies, Ray often lurks in the sidelines and can be difficult to hit at this point. At an unexpected time, he will blaze into the competition at an incredible speed and cause grievous damage. Try to hit his Scorpion after the crash. He can last a long time with his tactic due to the Scorpion's very high strength. Keep a close eye on his arrow so that you can get out of the way in time when he strikes; it is best to destroy him early on.
Cars
[
]
Ray's identifying color is light blue.

His cars bear a solid light blue paint job with purple pinstripes. His Malice and Ventura vehicles feature the number 88. Derby Class: Malice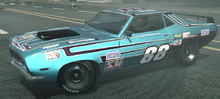 In FlatOut 2
[
]