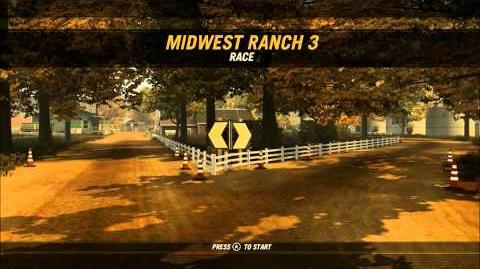 The Midwest Ranch 2 is one part of the big
Location
:
Midwest Ranch
in
FlatOut 2
and
FlatOut: Ultmate Carnage
.
This track in the Field .
Description
Edit
Race through a large ranch, featuring tight turns around barns and fields.
FlatOut 2 era
Edit
In
FlatOut 2
this track is hard and cool. Narrow places making this track mad and fun.
FlatOut: Ultimate Carnage era
Edit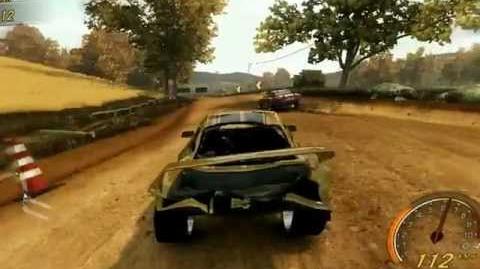 In
FOUC
the Midwest Ranch 3 has been changed.
Now, you can race by day and cloudy day. This means that you can change the time of day and play with different map's lights.
In this version of FlatOut, the track is better and more mad. More drivers= more destroy!!! BUT! This track is
more easy to drive here because of steel barriers.