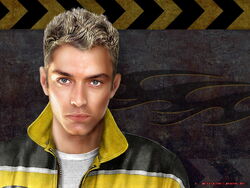 Jack Benton is a driver featuring in FlatOut 2 and FlatOut: Ultimate Carnage. Jack was born on February 5, 1978 in the United States, Washington. He Aquarius according to the zodiac sign, and according to the eastern horoscope, the Horse. He is a professional racer. He is 28 years old. He has blonde hair and blue eyes, and wears a black and yellow jacket with the number 70 on it (also seen on his Banger and Fortune vehicles), as well as black jeans with matching shoes. He's known for being one of the strongest competitors in the games.
In-Game Description
[
]
Current top driver with the skills to prove it, Jack is hot tempered and willing to take risks.
Driving Style
[
]
Jack is a top-tier driver, and the overall best driver in FlatOut 2 and FlatOut: Ultimate Carnage, rivaled only by Sofia Martinez.
Jack is an average racer in the Derby Class, being the only class where he doesn't pose a serious threat. Although an efficient driver, Jack struggles to keep up with the competition in his slow Banger, and he often spins out. He is also average in demolition derbies, being able to outsmart most drivers, but let down by the low weight of the Banger.
Jack is a very strong competitor in the Race Class. As long as he is not harassed, he will usually place high. As expected, he is quite skilled, and the well-rounded Fortune ensures mistakes are kept to a minimum. However, he gets wrecked quite often, due to the Fortune's very low strength. This also means he is a weak driver in demolition derbies.
Even stronger in the Street Class, Jack almost always places in the top three, due to the agility of the Sunray coupled with his efficient driving skills. He also does decent in demolition derbies.
Cars
[
]
Jack's identifying color is yellow.

His cars bear a bright yellow paint job with black tribals. The number 70 is also featured on his Banger and Fortune. He performs best in races, but his cars can be wrecked easily if hit too often.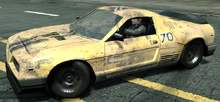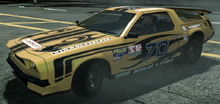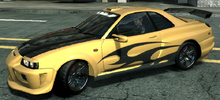 In FlatOut 2
[
]