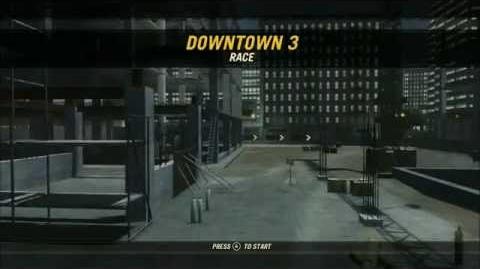 The Downtown 3 is one part of the big
Location
:
Downtown
in
FlatOut 2
and
FlatOut: Ultmate Carnage
. This track in the
City
.
Discription
Edit
Fast paced route combinig tight maintenance tunnels and the wide open areas of the construction site.
FlatOut 2 era
Edit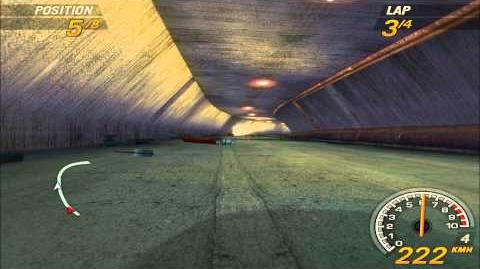 In
FlatOut 2
this is one of the most interesting tracks. It's very different and speedful. Highspeed route, big construction site, narrow streets and great mall!
FlatOut: Ultimate Carnage era
Edit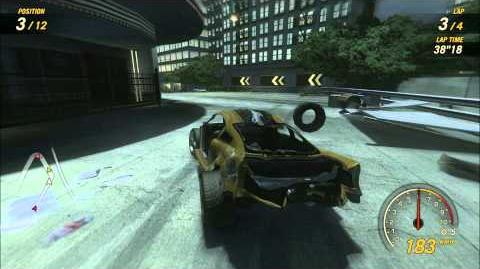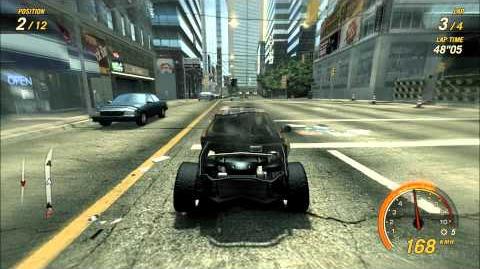 In
FlatOut: Ultimate Carnage
the track has been changed. There're no lamp poles at all but you still can have some fun!
Now, you can race by night and sunset. This means that you can change the time of day and play with different map's lights.
The track is better and more destructable