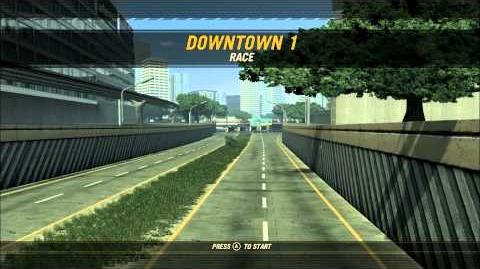 The Downtown 1 is one part of the big
Location
:
Downtown
in
FlatOut 2
and
FlatOut: Ultmate Carnage
. This track in the
City
.
Description
Edit
Crash through the local mall and take a shortcut through the black alleys whilst avoiding the more respectable business districts.
FlatOut 2 era
Edit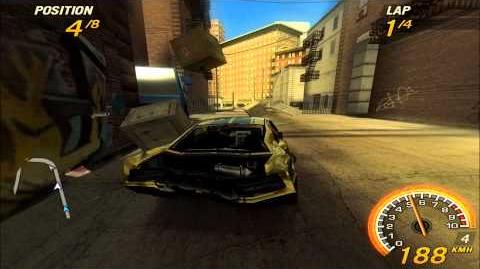 In
FlatOut 2
this is very cool and mad track. The lamp poles on the highway, narrow streets and big mall- that's the best way to make FlatOut more incredible!
FlatOut: Ultimate Carnage era
Edit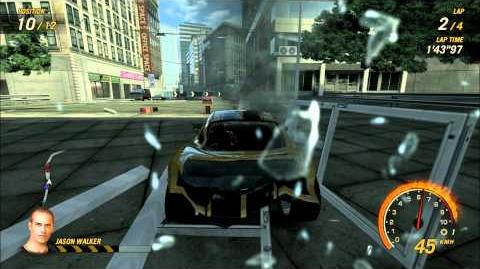 In
FlatOut: Ultimate Carnage
the track has been changed. The mall is bigger, the streets are stuffing with scenery objects, but the lamp poles were removed and that's negative for the track's madness level :<
Now, you can race by day and night. This means that you can change the time of day and play with different map's lights.
The track still cool but not enough to get as much fun as FlatOut 2.