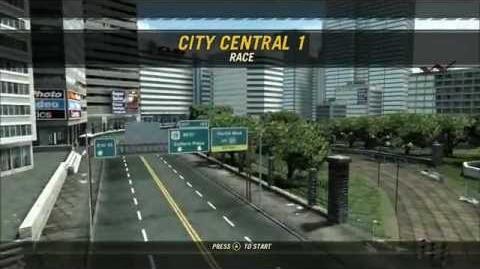 The City Central 1 is a part of the big
Location
:
City Central
in
FlatOut 2
and
FlatOut: Ultmate Carnage
. This track in the
City
.
Description
Edit
Office buildings, glass towers, an underground car park and a gas station are all here to crash through.
FlatOut 2 era
Edit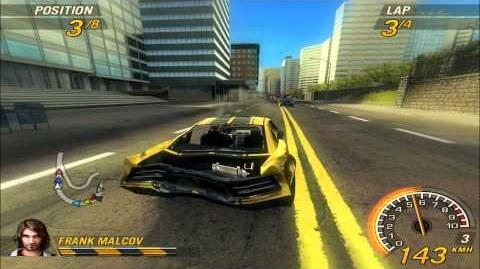 In
FlatOut 2
there are a lot of scenery objects, really cool configuration and the track is so fun itself. Here you can wreck as much as you want.
FlatOut: Ultimate Carnage era
Edit
In
FlatOut: Ultimate Carnage
the track has been changed. More objects, more things like the bus stops and kiosks.
Now, you can race by day and sunset. This means that you can change the time of day and play with different map's lights.
The track still really cool and if you want to get a lot of fun, you should race on this track.